After you finish the story of Wild Hearts, there is still a lot to do.
Wild Hearts' main story has a lot to see and do, and by the time the credits roll, you'll be a very experienced monster hunter. But who says that's the end of the fun? You don't have to stop playing the game when the story is over. Even though new games come out every week, if you give Wild Hearts just a little more time, you'll see that there's still a lot to do.
Even if you don't finish the game, you should check out the endgame of Wild Hearts because it has new content.
Volatile Kemono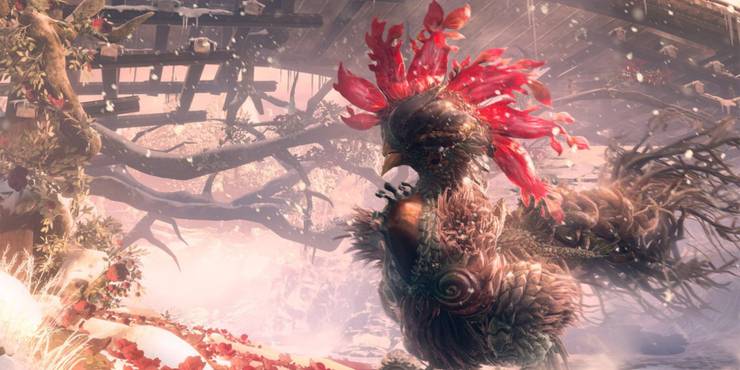 In the endgame of Wild Heart, you can fight more dangerous versions of the monsters you fought in the main game. This includes Volatile Kemono. There are two kinds of these monsters: Volatile Kemono and Deeply Volatile Kemono. The Deeply Volatile Kemono is the scarier of the two.
But before you can fight Deeply Volatile Kemonos, you have to beat standard Volatile Kemonos. This will give you Keystones, which you can then use to fight Deeply Volatile Kemonos. When you beat any of these enemies, you'll get more powerful talismans and rare crafting materials as a reward.
Practice Your Staff Formations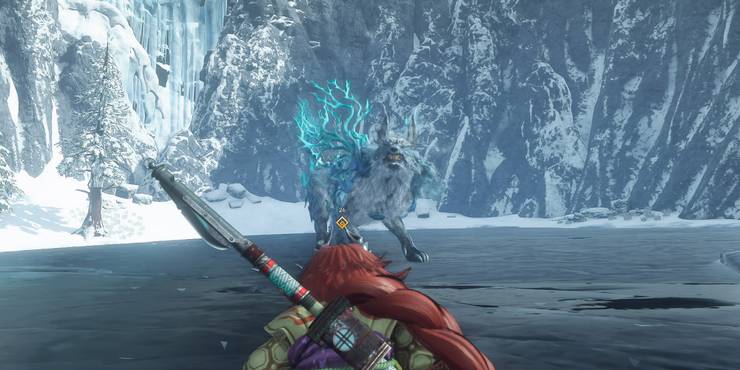 The Karakuri Staff is a funny little tool with five different shapes that can be used in different ways. Many people find it hard to use the Staff as their main weapon, but if you want to fight right away after the story is over, now is the best time to try out new Staff moves. The five forms are the Long Staff, the Twin Fangs, the Giant Shuriken, the War Pike, and the Juggernaut. Changing between each form is called "mutating," and you do it while you're fighting.
The default staff has a long range, does good damage, and hits the target almost every time. The Twin Fang hits quickly and repeatedly, but you have to be close to your target. The Giant Shuriken, on the other hand, can be used both close up and far away. The War Pike works like a staff, but it does more damage, and if you want to do the most damage, you should go for the Juggernaut.
Side Quests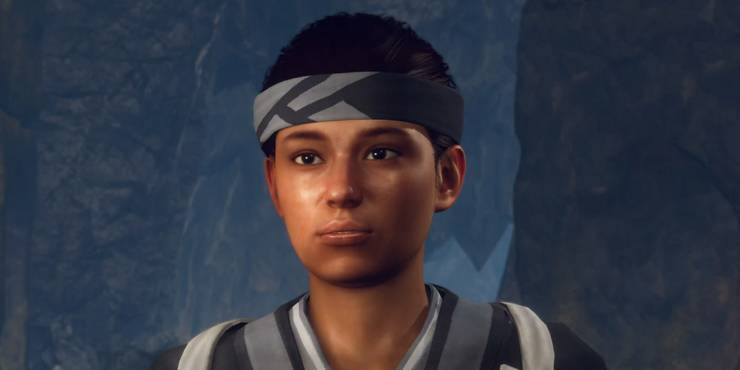 You can get side quests from NPCs in Azuma. They will ask you to hunt a monster for them, and when you do, you will get a reward. For the rewards and practice you get from killing these optional monsters, it's always worth doing a few of them.
The quests don't have much variety because they all involve finding a monster, figuring out how to defeat it, and then doing so. However, that's what the game is about, and it never gets old. Whether you do all the side quests or just a few, you can do them whenever you want.
Spend Even More Time Hunting Monsters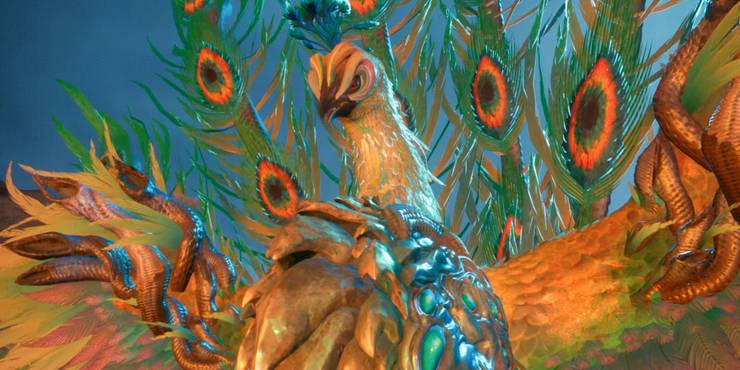 If you haven't had enough monster hunting yet, there will be plenty for you to do for a while. These Kemono come in different sizes and levels of danger, giving you a lot to work with when you go into the beautiful wilds of Azuma. Think about all the ways you can combine weapons, all the resources you can get, and, most importantly, all the boxes you can make.
We really like the boxes; aren't they great? You can use them to climb up to the highest branches and almost reach the backs of the Kemono.
Tsukomo Whisperer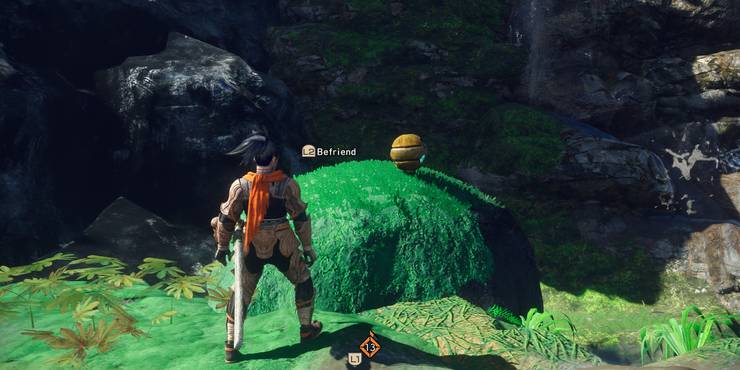 You can make friends with tsukumo all over the world, and they will also help you in battle. If you collect enough Tsukumo, they will give you old cogs. Which you can then use to improve the fighting skills of any Tsukumo that are following you. ​​​​​​​
You can improve your attack power, overall defense. The Tsukomo's ability to heal your player, and how quickly your celestial thread refills. If you're playing single-player mode by yourself, having Tsukumo is like having a friend with you. If you get tired of them after getting a lot of them, you can always try to get the "Tsukumo Whisperer" achievement, which you get after making friends with a total of 200 Tsukumo.
Try The Online Mode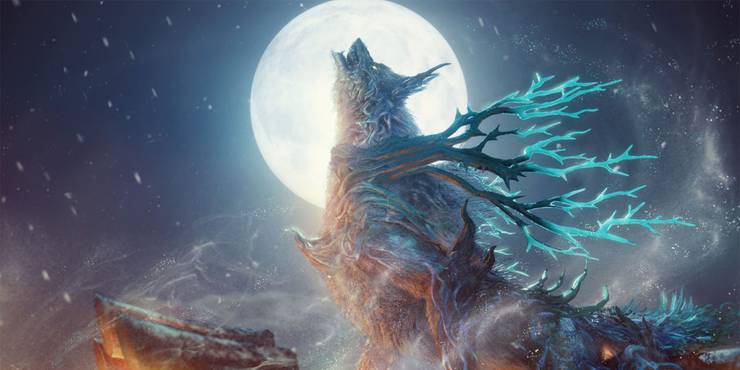 You're in good hands if you'd rather play with real people than with Tsukumo. Wild Hearts has a single-player mode, but it also has a multiplayer mode where you can explore Azuma with other (hopefully) experienced monster slayers and fight monsters and collect resources together.
Sit by a campfire, turn on your computer, and then invite your friends to a party online. Now you can play the whole Happy Wheels game from a different angle and with two more hunters by your side.
Replay With A Friend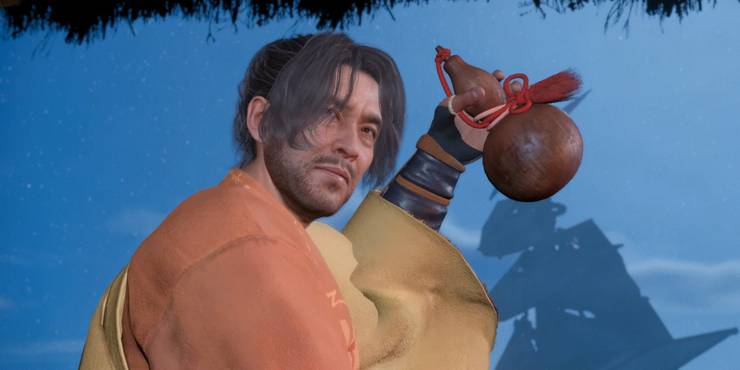 In addition to the online mode, you can play the main game with yourself and up to two other people. This means that instead of sending one hunter into the danger zone. You now have two extra players who can take a hit for you. Even better, if anyone gets knocked out, you'll be able to revive them and get everyone back in the fight.
It will be hard to know what everyone will do in a battle or who will take the lead, if anyone, if you don't plan ahead, but it's a great way to play the game again once you start working as a team and making plans.