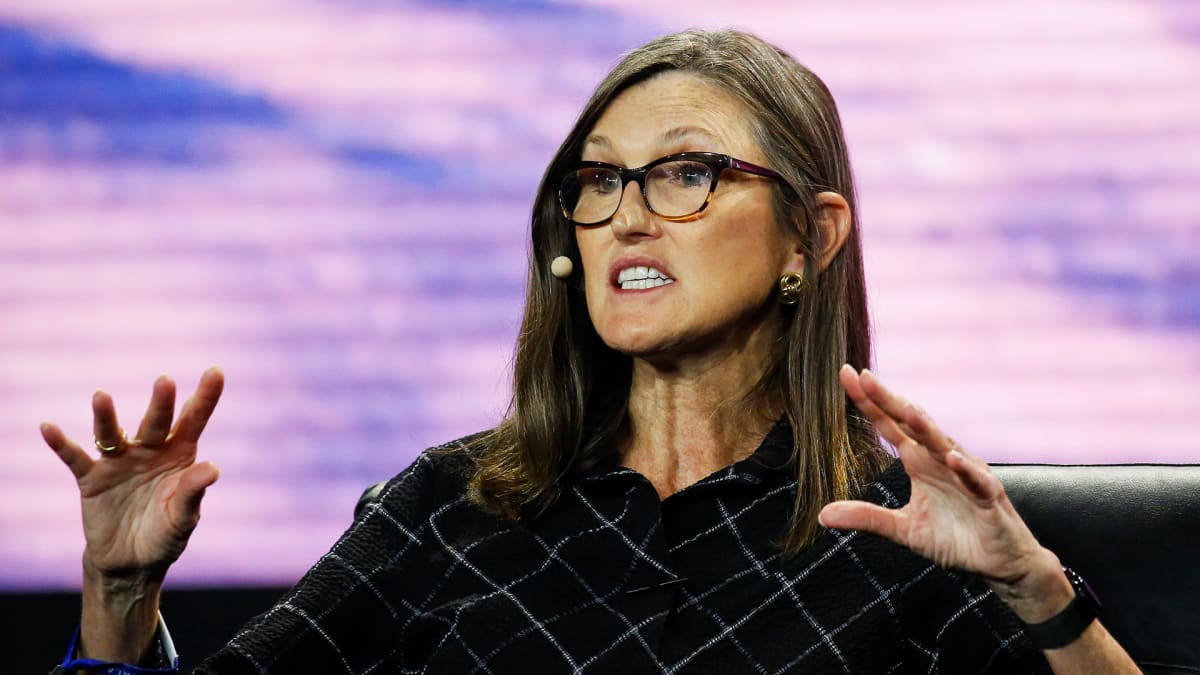 In an age of automation, Cathie Wood is one of a few traders who are active stock pickers for her portfolio.
Wood's calls make a lot of waves and her flagship Ark Innovation ETF (ARKK) – Get Free Report has shot to multi-month highs in May.
DON'T MISS: Cathie Wood Watch: Ark Funds Buy Palantir Again
ARKK shares were up another 5.25% in afternoon trading Monday, climbing above $50 per share, a level the ETF hasn't seen since February.
Wood has benefitted from bets on stocks like Palantir (PLTR) – Get Free Report, Roku (ROKU) – Get Free Report and Tesla (TSLA) – Get Free Report that have seen big gains in recent weeks.
But the fund isn't reaping the benefits of its recent success as capital flows still seem to be moving the wrong way. Year-to-date investors have pulled more than $90 million from the fund, according to Easy Invest IX.
ARKK charges an annual management fee of 0.75% of assets, which is double the average of other actively managed ETF's, the Financial Times reported.
ARKK hit a monthly low of $34.72 on May 3 and is up about 20% since.
The tech-heavy fund has been battered over the past two years as tech stocks have fallen out of favor with investors, but a recent uptick in a few key stocks has helped paint a brighter picture for Wood and her Ark Invest funds.
Last week, Ark funds bought 286,704 shares of Palantir valued at $3.4 million. Palantir stock has skyrocketed 58% since May 5 on a strong earnings report. It has climbed 82% year to date and 46% over the last 12 months. Palantir is the 23rd biggest holding in ARKK.
Prior to last week's purchases, Wood hadn't purchased shares of the data analytics company since January 2022.
Get exclusive access to portfolio managers and their proven investing strategies with Real Money Pro. Get started now.