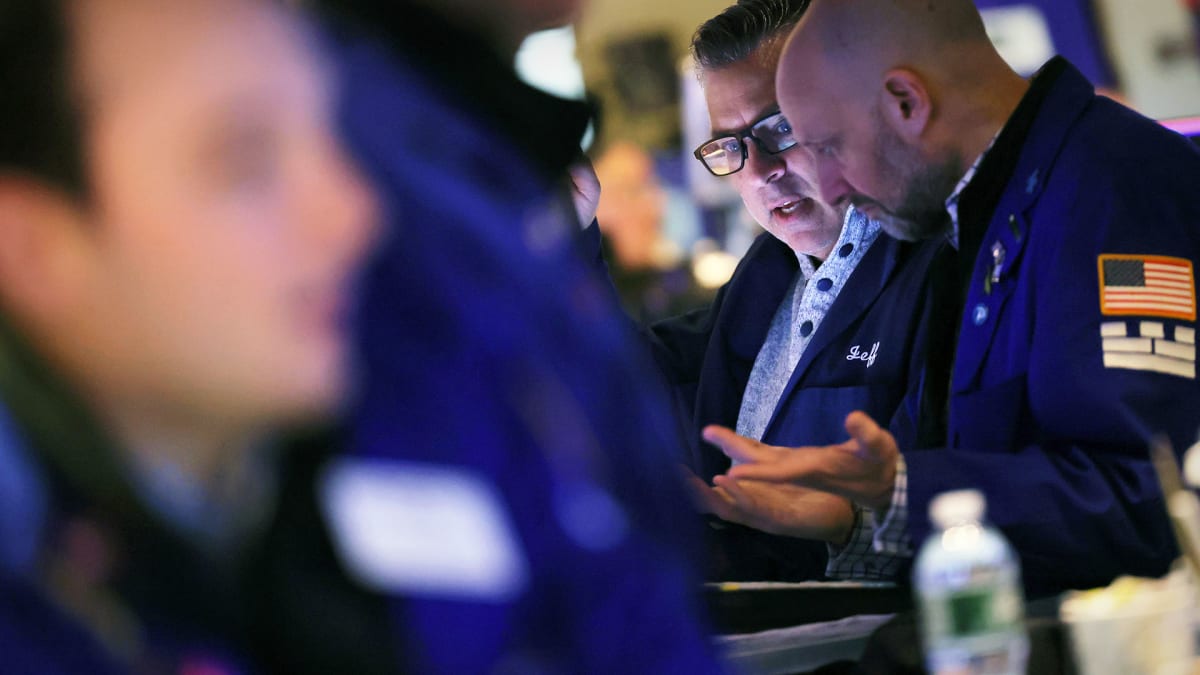 1. — U.S. Stock Futures Flat as Biden, McCarthy Agree to Meet on Debt Ceiling
U.S. equity futures on Monday morning were flat as investors focused on a planned meeting later today of President Joe Biden and House Speaker Kevin McCarthy (R-California) designed to solve the debt-ceiling dispute.
Media reports said Biden and McCarthy spoke on Sunday as the president was heading back to the U.S. from the G-7 summit in Japan.
Reuters quoted McCarthy as saying his talks with Biden were positive and that staff from both sides would resume trying to solve the situation on Sunday night.
Biden arrived at the White House Sunday evening. Reuters quoted the president as saying his discussion with McCarthy "went well. We'll talk tomorrow."
At last check on Wall Street, futures contracts tied to the S&P 500 are indicating a 0.5-point opening bell tick lower, while those linked to the Dow Jones Industrial Average were looking at a 9.4-point rise. The tech-focused Nasdaq is looking at a 9.7-point easing.
Before Biden left Japan on Sunday, he'd said he'd be willing to pare spending and adjust taxes to reach a deal. But he pronounced the latest offer from the GOP "unacceptable," Reuters reported.
In April the House, led by a thin majority, passed legislation that would broadly cut government spending 8% in 2024. Democrats say that would force average cuts of at least 22% on programs including education and law enforcement. Top Republicans have not disputed that figure, Reuters reported.
The Democrats control the Senate, also with a thin edge, so bipartisan support is needed for a deal.
2. — Yellen Affirms: June 1 Is Still the Debt-Ceiling Deadline
June 1 is still the "hard deadline" by which legislators must raise the federal debt limit, Treasury Secretary Janet Yellen said on Sunday.
Speaking on NBC's "Meet the Press" program, Yellen said the Treasury would face hard choices about which payments it would make to Americans if Congress failed to raise the $31.4 trillion debt ceiling before the department ran out of cash and was forced to default.
"I indicated in my last letter to Congress that we expect to be unable to pay all of our bills in early June and possibly as soon as June 1," she said. "And I will continue to update Congress, but I certainly haven't changed my assessment. So I think that that's a hard deadline."
If Congress fails to lift the debt ceiling and the U.S. for the first time defaults on payments, observers say that chaos in financial markets, including a spike in interest rates, would follow.
What Is the U.S. Debt Ceiling and How Does It Work?
3. — Meta Platforms Reportedly Fined $1.3B by EU for Privacy Violations
Meta Platforms, parent of Facebook, Instagram and Whatsapp, was fined $1.3 billion by European Union regulators for sending user information to the U.S., people familiar with the matter told The Wall Street Journal.
The ruling pressures the U.S. government to make a deal that would allow Meta and thousands of multinational companies to keep sending such information to the U.S., the Journal reported.
EU privacy authorities are expected to say that Facebook has for years illegally stored data about European users on its U.S. servers. These authorities contend that U.S. spy agencies could access the information, the people familiar told the Journal.
In addition to the fine, Monday's decision requires Meta (META) – Get Free Report to stop sending information about European Facebook users to the U.S., and delete data already sent, within six months, the people told the paper. Meta could avoid that if before then Washington completes a transatlantic agreement with the EU to allow data transfers, the paper reported.
4. — Ford Plans Capital Markets Day, Will Outline EV Targets
Ford Motor (F) – Get Free Report plans a capital-markets day on Monday, at which it will discuss its targets for the electric-vehicle sector.
Wall Street analysts are skeptical of the veteran auto maker's targets for EVs, CNBC reported.
Ford, Dearborn, Mich., has said it would provide details of how it expects to achieve its targets — an 8% profit margin based on earnings before interest and taxes and a 2 million EV production run rate by 2026 for its electric vehicle unit, CNBC reported. That production rate is more than triple the expected 600,000 by year-end.
5. — Micron Stock Lower; China Says Chips Pose Security Risk
China's cyberspace regulator said that Micron Technology products failed to pass a cybersecurity review in the country, Bloomberg News reported.
In the premarket at last check, Micron (MU) – Get Free Report shares were nearly 6% lower.
The agency warned key infrastructure operators in China not to buy the company's products, saying it found "relatively serious" cybersecurity risks in Micron products sold there, the news service reported.
The components caused "significant security risks to our critical information infrastructure supply chain," which would affect national security, according to the statement from the Cyberspace Administration of China, Bloomberg reported.
The regulator six weeks ago had said that it was launching a security review of imports from Micron, the U.S.'s last major memory chipmaker. Micron has said previously that it stands by the security of its products and commitments to customers.
Get exclusive access to portfolio managers and their proven investing strategies with Real Money Pro. Get started now.